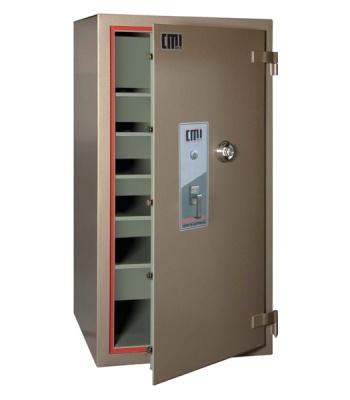 Designed to protect paper, magnetic media such as computer disks and tapes as well as microfilm and negatives, our Record and Data Safes are here to protect your information.
Consequently, the majority of this range of safes provide a fire rating of one hour (minimum) and have been tested using international standards.  These extensive tests involve both heating in a furnace and a drop test to simulate a building collapse.
Due to the variety of needs, our safes are available in a range of security grades. Please see our security grades page for more information.  Furthermore, safes weighing under 1000kg should be fixed securely to the floor using construction grade bolts.
We now deliver and install Australia wide.  Contact us for your custom delivery quote.
Category: High Security safes
$

9,662.00 –

$

12,742.00
High Security Safe - SCEC endorsed - CMI Class 'A' High Security Safe with KABA X10 Lock - Designed to be Fire Resistant for 1 Hour - Choice of 2, 3 or 4 Internal Drawers

$

2,596.00 –

$

3,652.00
- CMI Class C filing cabinet - Fitted With Restricted Key Lock - Nil Fire Resistance - SCEC endorsed